Industrial Online Colour Monitoring
ColorLite sph9i
Fully automated spectrophotometer for 100% production control
Advantages
Reduces waste, saves time and costs
Very high repeatability thanks to high resolution spectral measurement
Long-lasting and balanced high-power LED light source
Different probe heads for various applications – reflection and transmission
Easy communication to your process control system – ProfiNet, ProfiBus, Ethernet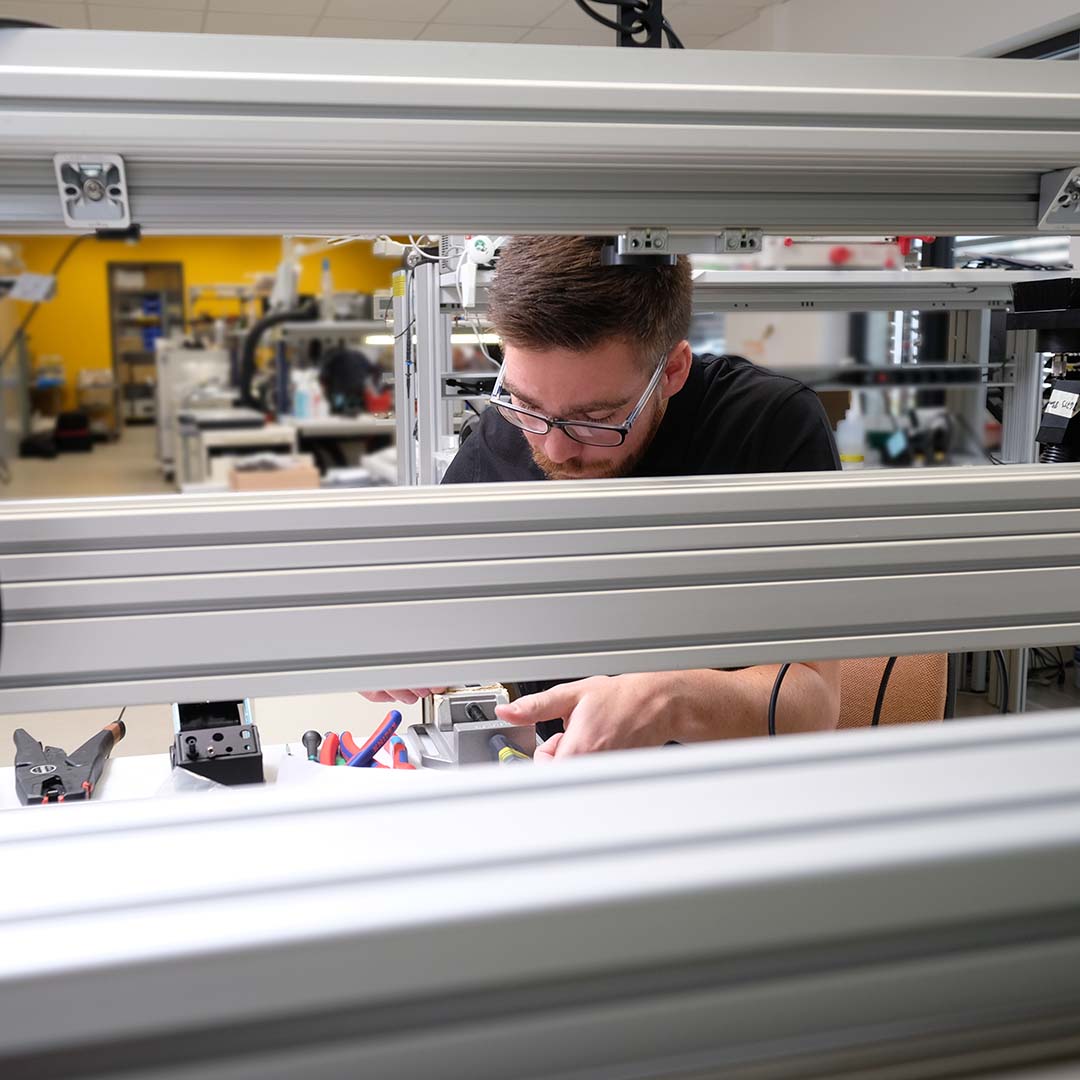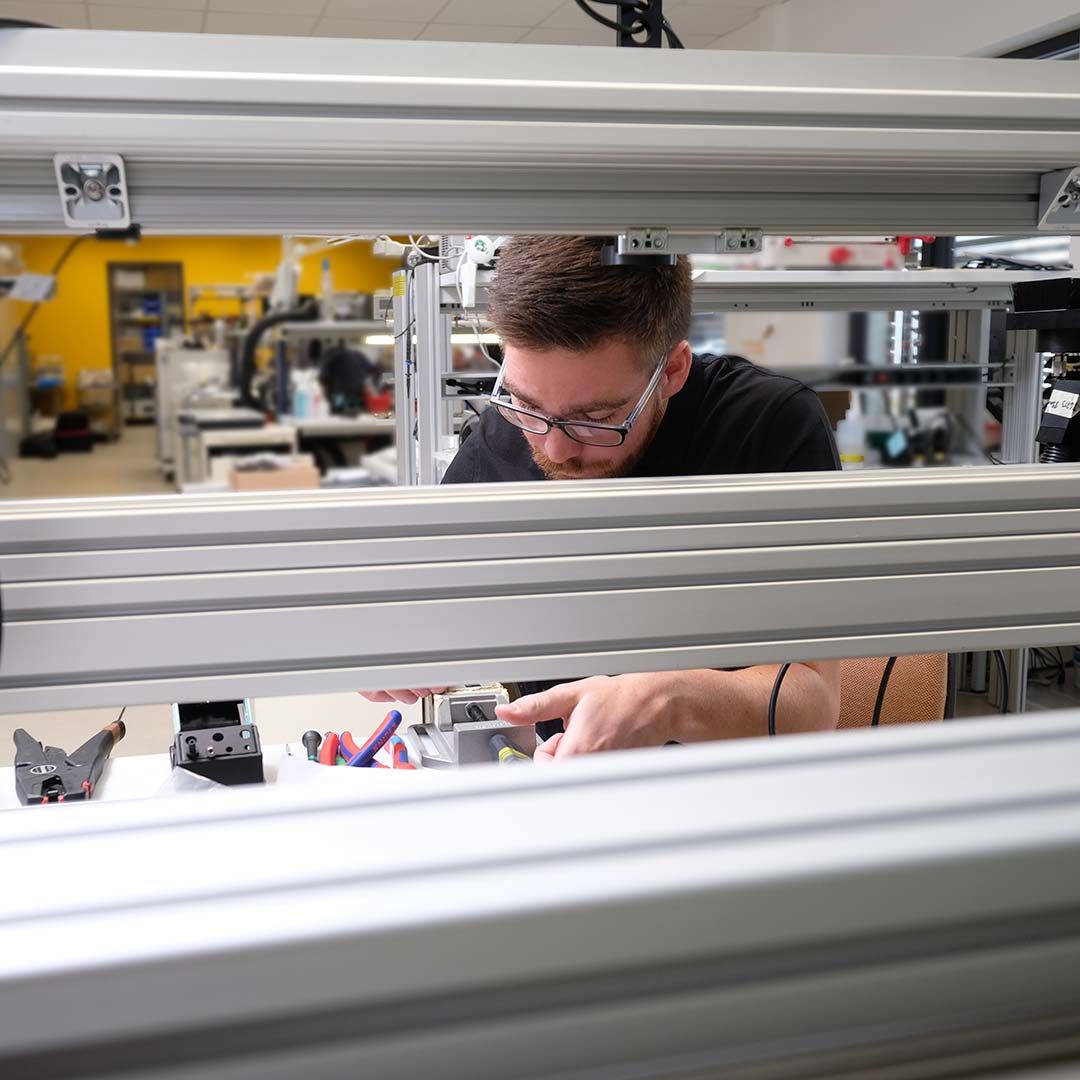 Our inline colour measurement systems are custom made for your production line.
We offer the best full-service package with expert advice, installation, remote service, employee training, maintenance package and first-class aftersales support.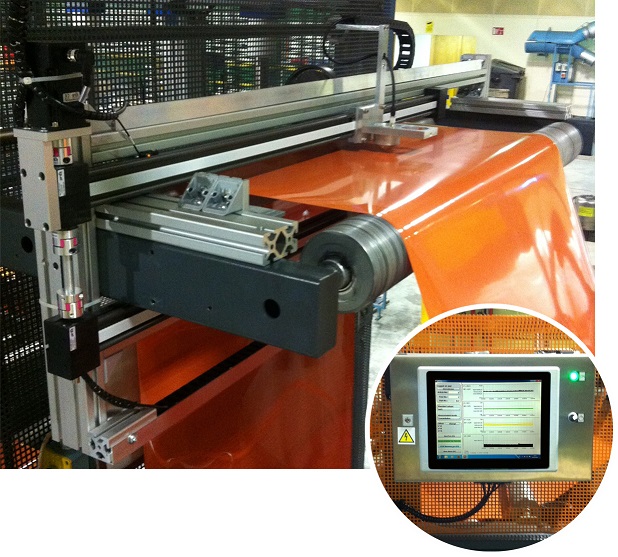 Description
Colour is an important quality attribute of almost all products in production. The ColorLite sph9i is complemented by various probe heads variants and a wide range of accessories. Therefore the ColorLite sph9i system ensures colour measurement in different areas such as plastics, paper, textile and food industries. Permanent quality control minimizes waste in the production plant, effect increasing productivity by reducing time and costs.
Applications
Reflection light colour measurement of granules, recycled pellets, regrind, extrudates and injection molding components
Reflection and transmitted light measurement of films, PET packaging, textile fabrics and paper webs
Measurement of liquids e.g. with a dipstick probe
Other applications on request – we are happy to support you!
Measurement principle
Spectral colour measurement is the most accurate measurement method to achieve consistent and best-reproducible measurement results. The samples are illuminated with homogeneous, white light of high power LEDs. The surface of the product is scanned spectrally in 3.5 nm steps. The wavelength coordinates of 400 to 700 nm are shown in the desired colour scale. The ColorLite sph9i takes into account the appropriate type of light and the observer angle of the selected probe head variant.
Measurement Geometry
45°/0°; d/8°; 20°/0°; d/0° - Measurement area of 2 mm to 80 mm
Illuminants
D65, D55, A, C, F11
Standard Observer
2° and 10°
Colour Scales
XYZ, Yxy, ΔE CIE L*a*b*, L*u*v*

Quality Control
Tolerance Limits and Colour Differences

ΔE CIELab; ΔL, Δa, Δb; ΔL, Δu, Δv; ΔL, ΔC, Δh,
ΔECMC (1:1 und 1:2), CIE ΔE94, ΔE2000
Spectral Range/ Wavelength
400 nm to 700 nm
Spectral Resolution
Holografic grating-Spectrometer
FWHM @500 nm < 10 nm
Scanning in 3,5 nm intervals
Resolution: 115 x 16-Bit per scan


Memory
FRAM, Memory of 1000 standard colours und 200 standards

Repeatability
< 0,05 ΔE CIELab (measurement on a white surface)
Light Source
White and blue LED´s
Life span > 20 years

Power Supply
24 VDC

Ambient temperature

15 °C to 55 °C
Relative humidity
max. 85% not-condensing
PC-Interfaces
Serially USB, RS232 (isolated)
Optional: CAN, Ethernet, PROFIBUS, PROFINET (all isolated)
Digital input-/ and output
4/4-Kanal digital I/O for status of process control system
4 isolated input 0-30V
4 isolated output 0-30V, Power current load 0,7A / channel
Inline colour measurement has arrived in modern production
The increasing demand for inline measuring technology is caused by the growth of automation and networking in the production. ColorLite offers customer-specific solutions with intelligent networking to their process control system. The sph9i online spectrophotometer is available with various probe heads, modern industrial interfaces and extensive accessories. Due to the high degree of precision, it is possible to react quickly to deviations during ongoing production process. It is used in different industry areas such as the plastics, paper, textile and foods.
A real-life example success story
Online colour measurement on steel coil at Salzgitter AG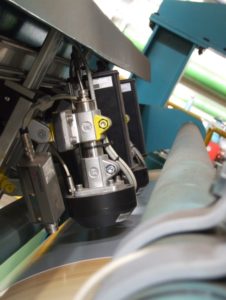 With the  online spectrophotometer sph9i the colour values are continuously measured and controlle              during the running coil coating process. The system is equipped with an infrared sensor for measuring the      material temperature and subsequent thermo-chromatic compensation. Furthermore, the system has a          fully automatic calibration unit. The operator terminal is supplemented by an industrial PC and a touch            screen monitor.
   Follow download link ->  Farbmesstechnik bei der Salzgitter AG
__________________________________________________________________________________________________________________________________
Further application examples:
Colour and optical density measurement in the plastic sheet production
The ColorLite system is characterised by the highest quality and easy using.  Measured values are visualised on the integrated display and can be stored for later reference with optional SQL database software. The system can measure inline up 5 density units (D5). The completion of a colour change is no longer a guessing game. The device automatically controls the dosing unit  where the colour starts to deviate from the standard, thus avoiding an the production of out of range goods. There is no waste and thus no expenses.
Granule measurement through glass
The measuring system consists of a touch screen PC built into a control cabinet, as well as the
proven sph9i spectrophotometer, the measuring head MA38-VA with a d/0° geometry or our MA80
which measures over a diameter of 80mm. The MA38-VA can be provided with an automatic
calibration unit.
Control units can by interfaced directly to automatically sort out off range during the production –
No time delay – No Waste