Industrial Online Colour Monitoring
ColorLite sph9i
Fully automated spectrophotometer for 100% production control
Advantages
Reduces waste, saves time and costs
Very high repeatability thanks to high resolution spectral measurement
Long-lasting and balanced high-power LED light source
Different probe heads for various applications – reflection and transmission
Easy communication to your process control system – ProfiNet, ProfiBus, Ethernet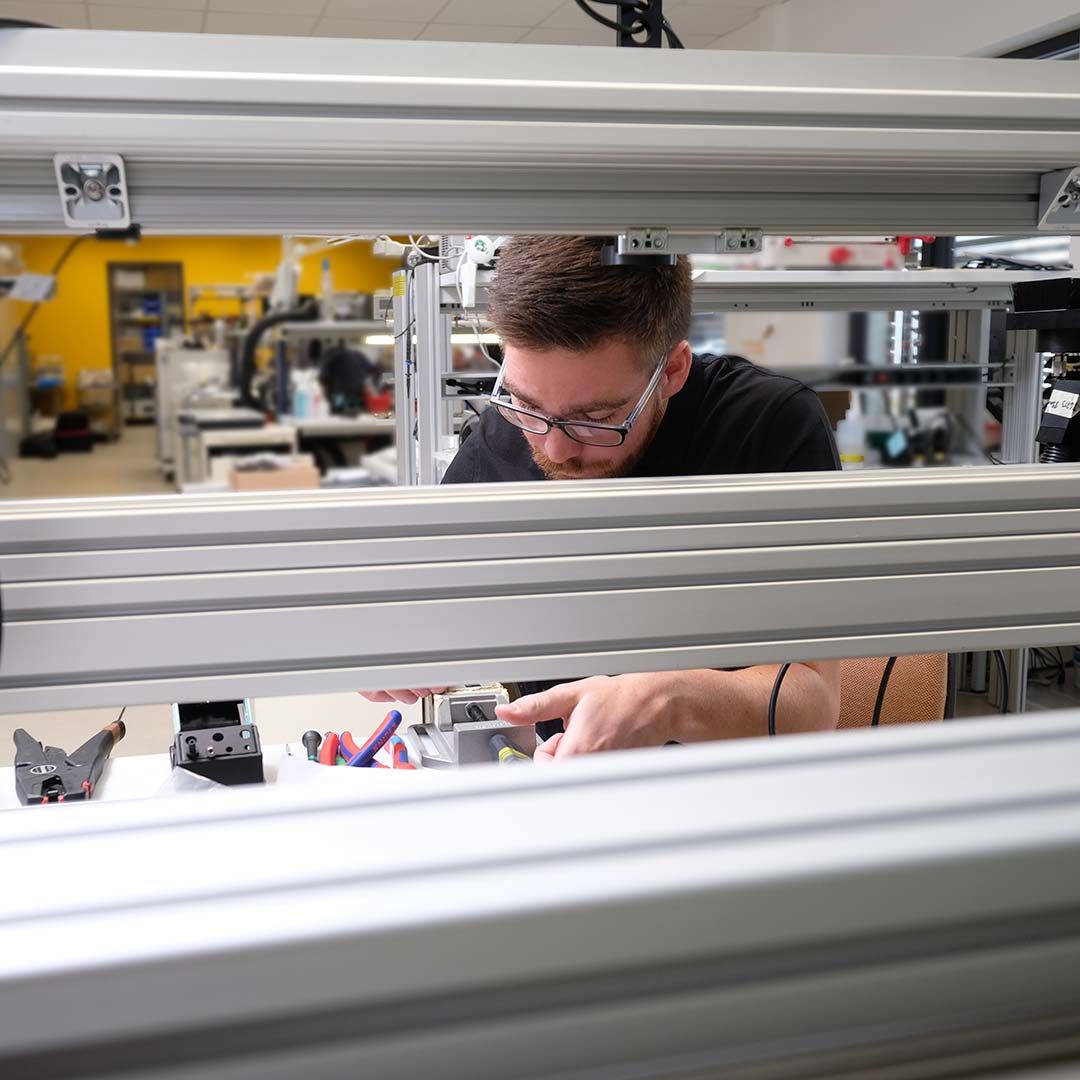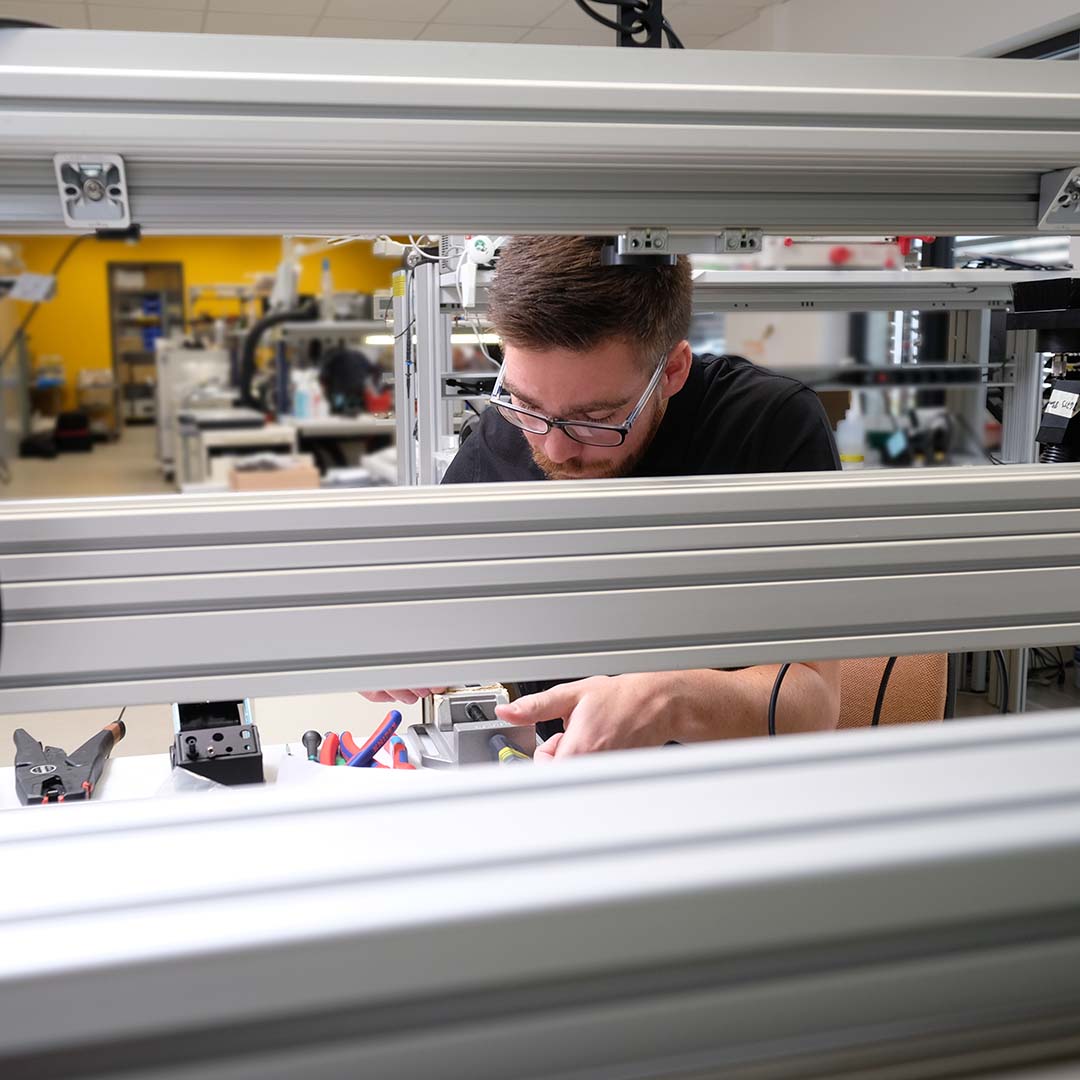 Our inline colour measurement systems are custom made for your production line.
We offer the best full-service package with expert advice, installation, remote service, employee training, maintenance package and first-class aftersales support.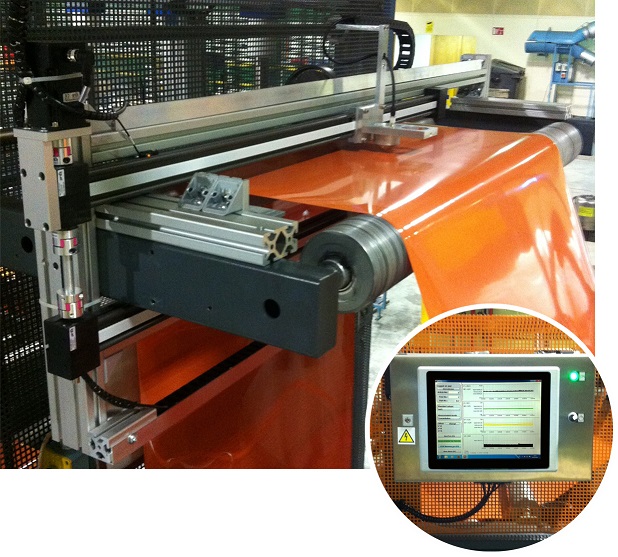 Description
Colour is an important quality attribute of almost all products in production. The ColorLite sph9i is complemented by various probe heads variants and a wide range of accessories. Therefore the ColorLite sph9i system ensures colour measurement in different areas such as plastics, paper, textile and food industries. Permanent quality control minimizes waste in the production plant, effect increasing productivity by reducing time and costs.
Applications
Reflection light colour measurement of granules, recycled pellets, regrind, extrudates and injection molding components
Reflection and transmitted light measurement of films, PET packaging, textile fabrics and paper webs
Measurement of liquids e.g. with a dipstick probe
Other applications on request – we are happy to support you!
Measurement principle
Spectral colour measurement is the most accurate measurement method to achieve consistent and best-reproducible measurement results. The samples are illuminated with homogeneous, white light of high power LEDs. The surface of the product is scanned spectrally in 3.5 nm steps. The wavelength coordinates of 400 to 700 nm are shown in the desired colour scale. The ColorLite sph9i takes into account the appropriate type of light and the observer angle of the selected probe head variant.
Measurement Geometry
45°/0°; d/8°; 20°/0°; d/0° - Measurement area of 2 mm to 80 mm
Illuminants
D65, D55, A, C, F11
Standard Observer
2° and 10°
Colour Scales
XYZ, Yxy, ΔE CIE L*a*b*, L*u*v*

Quality Control
Tolerance Limits and Colour Differences

ΔE CIELab; ΔL, Δa, Δb; ΔL, Δu, Δv; ΔL, ΔC, Δh,
ΔECMC (1:1 und 1:2), CIE ΔE94, ΔE2000
Spectral Range
400 nm to 700 nm
Spectral Resolution
Holografic grating-Spectrometer
FWHM @500 nm < 10 nm
Scanning in 3,5 nm intervals
Resolution: 115 x 16-Bit per scan


Memory
FRAM, Memory of 1000 standard colours und 200 standards

Repeatability
< 0,05 ΔE CIELab (measurement on a white surface)
Light Source
White and blue LED´s
Life span > 20 years

Power Supply
24 VDC

Ambient temperature

15 °C to 55 °C
Relative humidity
max. 85% not-condensing
PC-Interfaces
Serially USB, RS232 (isolated)
Optional: CAN, Ethernet, PROFIBUS, PROFINET (all isolated)
Digital input-/ and output
4/4-Kanal digital I/O for status of process control system
4 isolated input 0-30V
4 isolated output 0-30V, Power current load 0,7A / channel
45/0° probe head – like the eye see´s it
The 45°/0° measuring geometry is standardised in DIN standard 5033. The sample is illuminated at an angle of 45° with a direct light source and the reflected light is measured at 0°. The Measurements of this measurement geometry come closest to the vis…
d/8° probe head – the sphere geometry
The standardized d/8° measuring geometry is described in the DIN 5033. The probe is illuminated with a diffuse light source and measured at an angle of 8°. The diffuse light is generated in a so called integrating sphere. The gloss of the surface is me…
20°/0° probe head – for measuring spacing's
Probe head for basic system sph9i The 20°/0° measurement geometry makes it possible to reach an independent height for measuring colours with an gap up to 80mm. The probe is being directly illuminated in an 20° angle and the than diffused reflected lig…
d/0° probe head – measuring inhomogeneity probes
The d/0° measuring heads ( and -adapters) MA38 and MA80 illuminate the sample with a diffuse LED light source on an area of 38 mm or an 80 mm respectively. These versions are used to measure inhomogeneous samples such as granules, food, wood paints or…
SQL-Datenbank-Software ipm
With the convenient quality assurance software, you can keep the readings simple represent and manage. Important functions:  Trend display with time-dependent deviations of the different colour values Standard colour management with limits for dE * ab…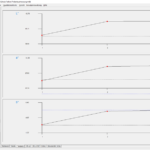 ColorDaTra Professional
The ColorDaTra-database program is a very easy to use tool to evaluate analyse protocol your colours Basic function: Archiving of reference colours as standard Visualization of production models as CIE L * a * b * absolute and relative values an…
ActiveX – Communication tool
A list of commands in an ActiveX DLL library enables you to communicate with the spectrophotometer from your software.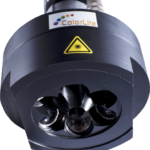 Probe head 45°/0° MKi 6010 – TC
Measurement geometry 45°/0° with IR (infrared) sensor and control circuit for temperature compensation (optional) Distance: approx. 30mm For non-contact measurement of probes directly in production Measurement spot  approx. 10 mm diameter Housing – Pol…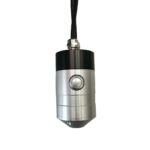 Probe head d/8° MA35-UK-AL
Measurement geometry d/8° Housing made from solid aluminium Measuring area 1 to 10 mm circular Precision optics Integrated sphere with barium sulphate coating Illumination source: White and blue High Powered LEDs Operation and power supply via the spec…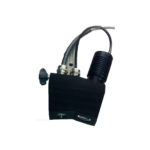 Probe head 20°/0° MKI 020
Measuring geometry 20°/0° Measuring area about 10mm Measuring distance about 80mm Housing made of aluminum, light source LED's Illumination source made from high performing LED´s In and out coupling optic The delivery includes: White calibration standa…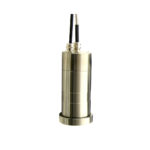 Probe head d/0° MA38-VA
Measurement geometry d/0° Measuring area 40 mm Illumination source: White high-power LEDs Housing made of stainless steel (VA) Connection and power supply via the spectrophotometers sph9i The delivery includes: White calibration standard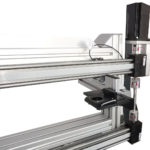 Horizontal linear track with calibration unit
Material aluminium For positioning the probe head. Customized design with required hub of the probe head Stepper motor and stepper motor control by the sph9i including implementation in the firmware Allows calibration during production. The calibration…
Automatic Calibration Unit
Enables an automatic calibration during the production. Controlled through the basic system sph9i Calibration of the spectrophotometer with a resistant white ceramic standard at preset or conditional dependent intervals. The precision guided and sensor…
Control Cabinet
Different variations Includes mounting and wiring the spectrophotometer sph9i Manufacturing company Rittal, with sealing module for connector feed-through, with PULS power supply 24V, incl. fuse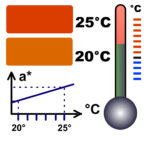 Temperature compensation
Only available for 45°/0° probe head Infrared sensor for colour calculation of warm and cooled plastic parts Including control circuit for temperature compensation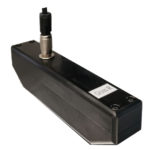 Sensor for in-/online gloss measurement
60° degree gloss measurement according to DIN 67530 Controled directly from the sph9i Including integration into the software ColorDaTra ipm.
Panel PC-housing with support arm system
Installation of the Panel PC in an aluminum housing, high thermal conductivity for optimum passive cooling Low weight with high stability Protection class IP 65 Manufacturer company Rittal Use with static load range from 400 to 1800 N Continuous combin…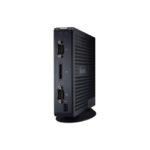 Shuttle-PC XS36V
Fanless Sli PC platform with Intel Atom D2700 Dual Core (2.13GHz) Integrated Intel graphics GMA3650 2.5 "hard drive or SSD drive Connections: HDMI V1.3, DVI-D, D-Sub VGA 5 x USB 2.0, Gigabit LAN 2 x RS232 COM ports WIRELESS Internet Connection Dimensio…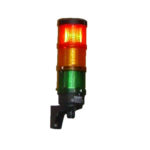 Warning light system
With signal tower (2 LED lighting modules red / green, 24V) Connection cable 5 m Including Wall bracket

Profibus-/Ethernet-Interface
Communication via PROFIBUS DPV0 (M50) enables the integration of colour values into the factory process control system and visualisation of the measured values. RS485, RS232, Ethernet, ProfiBus, ProfiNet, 4-20 mA, freely programmable, potential free di…
Probe head special version dipstick for measurement of liquids, powders etc.
Probe head for the sph9i spectrophotometer Measuring geometry: d/0° Protection class IP67 Integrated LED light source With sapphire glass (edged in a stainless steel mount and replaceable) Material: stainless stell, hermetically sealed Calibration Stan…
Inline colour measurement has arrived in modern production
The increasing demand for inline measuring technology is caused by the growth of automation and networking in the production. ColorLite offers customer-specific solutions with intelligent networking to their process control system. The sph9i online spectrophotometer is available with various probe heads, modern industrial interfaces and extensive accessories. Due to the high degree of precision, it is possible to react quickly to deviations during ongoing production process. It is used in different industry areas such as the plastics, paper, textile and foods.
A real-life example success story
Online colour measurement on steel coil at Salzgitter AG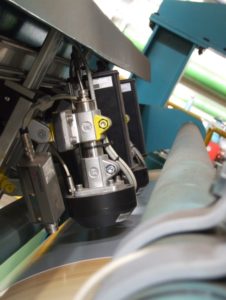 With the  online spectrophotometer sph9i the colour values are continuously measured and controlle              during the running coil coating process. The system is equipped with an infrared sensor for measuring the      material temperature and subsequent thermo-chromatic compensation. Furthermore, the system has a          fully automatic calibration unit. The operator terminal is supplemented by an industrial PC and a touch            screen monitor.
   Follow download link ->  Farbmesstechnik bei der Salzgitter AG
__________________________________________________________________________________________________________________________________
Further application examples:
Colour and optical density measurement in the plastic sheet production
The ColorLite system is characterised by the highest quality and easy using.  Measured values are visualised on the integrated display and can be stored for later reference with optional SQL database software. The system can measure inline up 5 density units (D5). The completion of a colour change is no longer a guessing game. The device automatically controls the dosing unit  where the colour starts to deviate from the standard, thus avoiding an the production of out of range goods. There is no waste and thus no expenses.
Granule measurement through glass
The measuring system consists of a touch screen PC built into a control cabinet, as well as the
proven sph9i spectrophotometer, the measuring head MA38-VA with a d/0° geometry or our MA80
which measures over a diameter of 80mm. The MA38-VA can be provided with an automatic
calibration unit.
Control units can by interfaced directly to automatically sort out off range during the production –
No time delay – No Waste