ColorLite – Your specialist for colour measurement technology
The human visual colour perception is very subjective and not a reliable measurement method.
With ColorLite solutions, colours can be precisely and accurately measured.
Industrial/Online Colour Measurement
Non-contact spectral online colour measurement in real time.
Info Centre colour measurement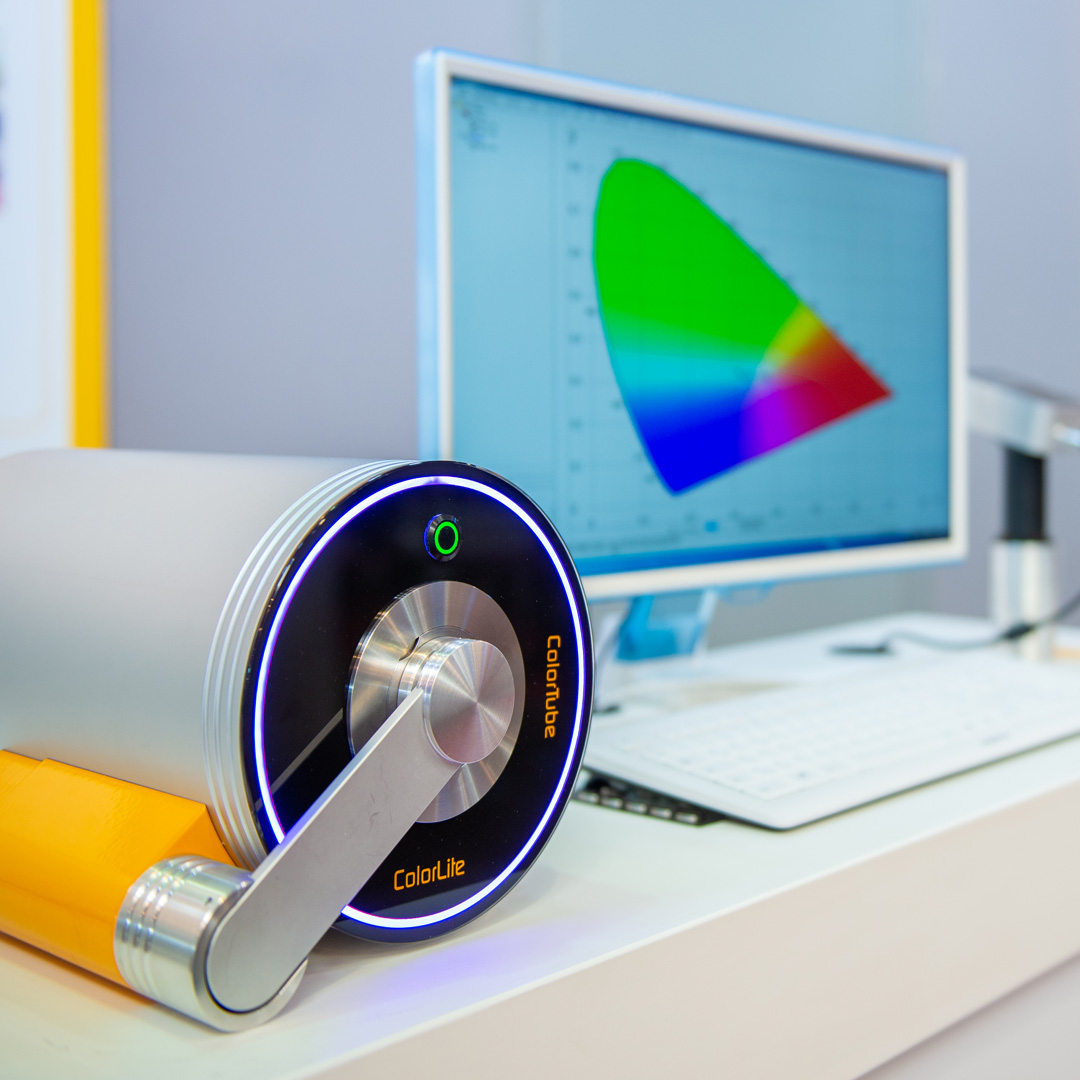 Color bases & color perception
A constant appearance is essential for a variety of products. Colour measurement as part of quality assurance is now …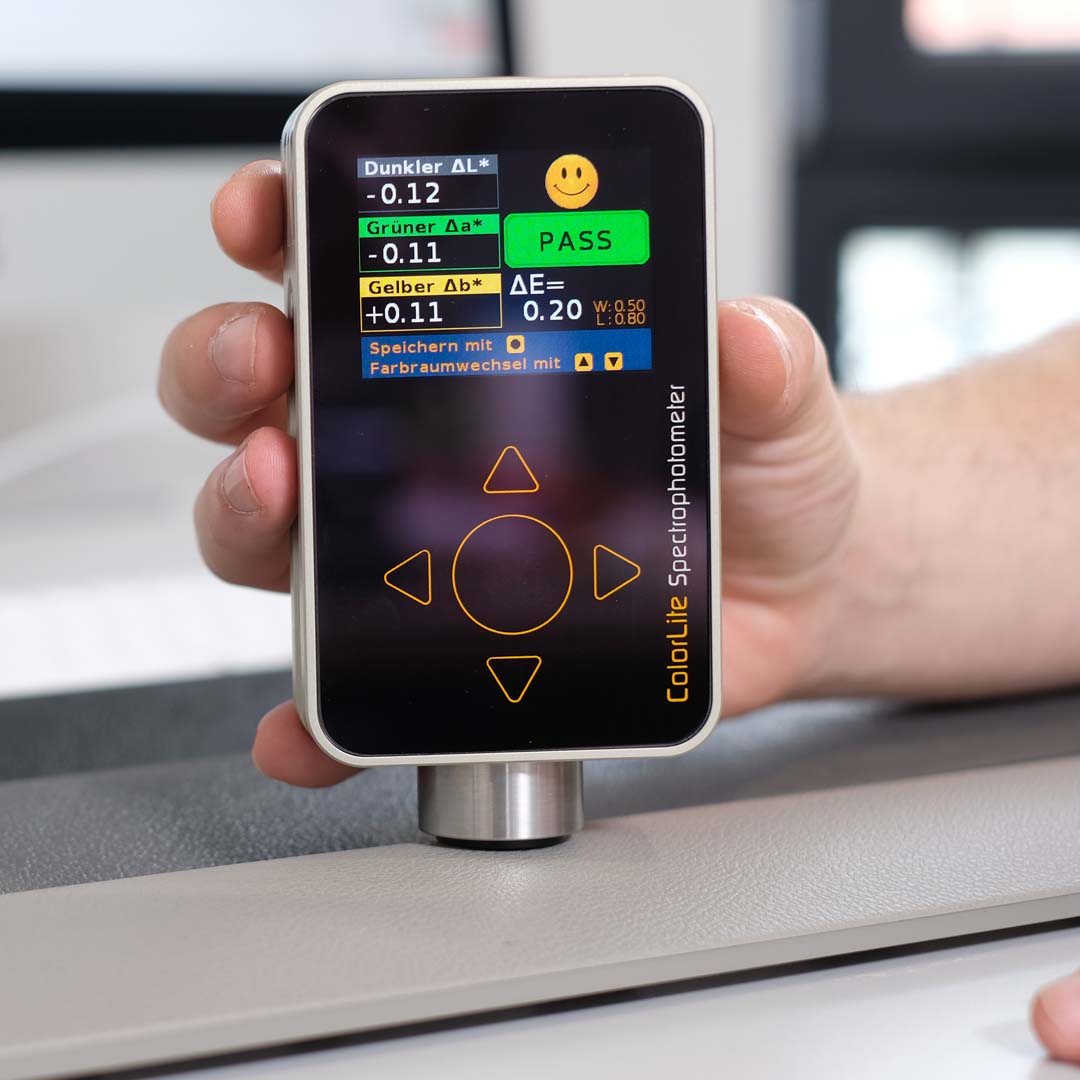 Working with the Spectrophotometer
The quality of the color control methods and the reproducibility of the measurement values does not … 
28.-30. March 2023, ECS, Nürnberg, Germany
Hall 4, Booth: 460
We are looking forward to your visit

Your ColorLite Team
Find out more about our products and how to work with the ColorLite Spectralphotometers.
How do I measure the color of foils?
How do I measure the color of liquids?

How do I measure the color of powder?

How do I measure the color of granules?

Working with the MA38 Adapter

How do I measure the color of solids?

How do I measure the color of small components?

Calibration of the Spektralphotometer sph900

Working with the MA35 Adapter

ColorCube laboratory spectrophotometer

Spectral-Densitometer sd350
ColorLite – Your partner for innovative solutions and first-class service
ColorLite is a German manufacturer of high-quality colour measuring instruments. We offer the best customized measuring solutions for your application. To ensure this, we focus strongly on our customer service. You will have a personal contact person for expert advice, training and support. We are only satisfied when you are.
Our innovative product range is constantly expanding. In addition to various hand-held spectrophotometers and benchtop-measuring instruments, we also offer customized inline measuring systems for direct colour measurement in production.
Our wide range of spectrophotometers is complemented by the sd350 densitometer for density measurement. The in-house development and production in Elverhausen/ Germany has proven itself.
That's what we stand for: Innovation, Quality, Service.
The ColorLite team is waiting for you.
Portable Spectrophotometer
Industrial/Online Colour Measurement
Stationary Spectrophotometer