Spectrophotometers are mainly used to compare a sample colour to standard colour. The ColorLite spectrophotometer sph870 and sph900 will display these differences and absolute values in all commonly used colour scales.
Exactly which data is displayed after measurnig a standard or sample can be programmed in the settings, according to the individual needs. Hereby it is possible to activate a number of different outputs and toggle between screens with the up and down buttons. Following are some of the colour data outputs available on the ColorLite spectrophotometers.
CIE L*a*b* colour scale according to DIN EN ISO 11664-4
The CIE lab colour system is the most used colour measurement system. In the CIE lab colour system, the standard spectral values ​​have been converted into a coordinate system which better matches the subjective colour perception.
L * = brightness
a * = + red / -green
b * = + yellow / – blue
Colour scale CIE L* C* h*
L * C * h ° colour scale corresponds to the CIE lab color scale. However, the colour values ​​are given in polar coordinates
Standard spectral values ​​x, y, z
In order to be able to represent the standard spectral value functions X, Y, Z, the CIE recommended a conversion of the standard spectral values ​​in x and y colour coordinates in 1931, which can be represented in a colour chart.
The disadvantage of the standard colour chart 1931 is that the colour difference between two colours does not correspond to the visually perceived colour difference.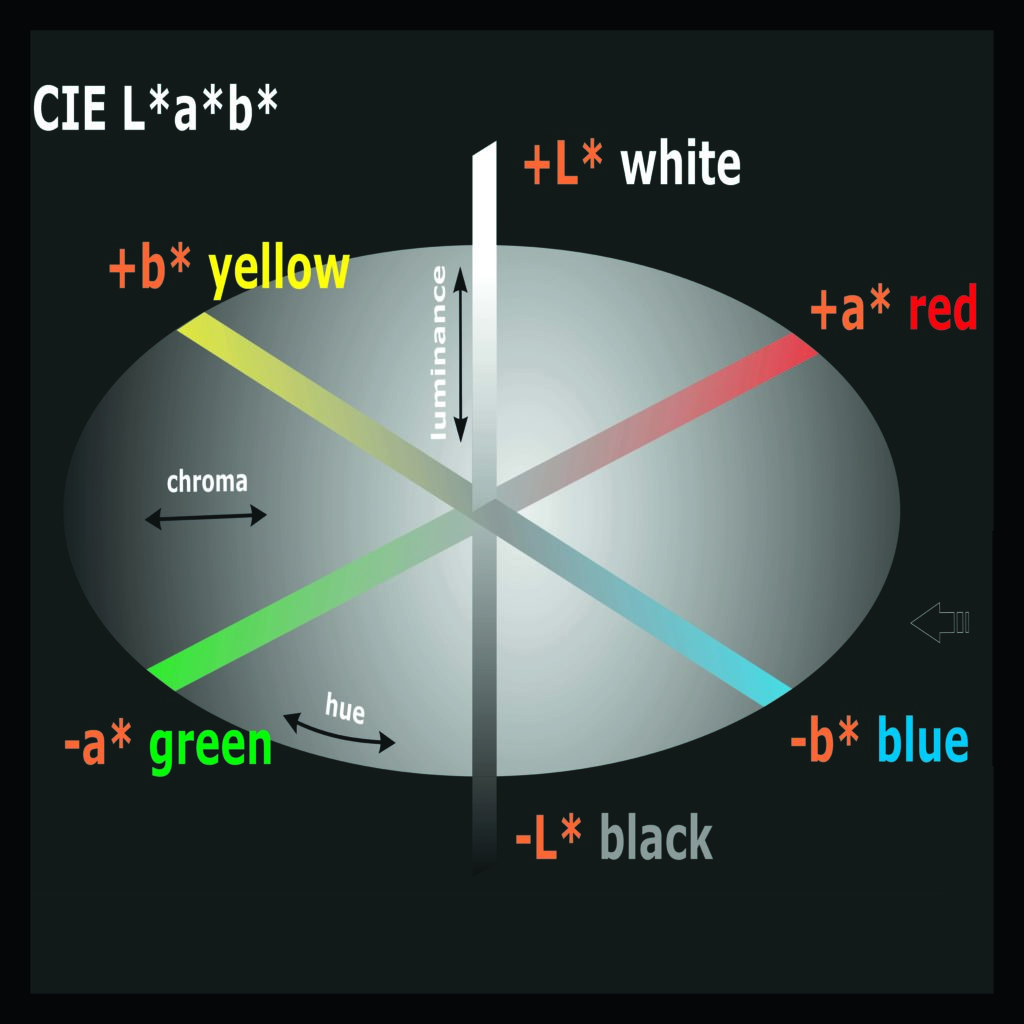 Following you will find a selection of possible colour scales:
XYZ
Yxy
Delta E
Delta E2000
CIE Lab
dE CIE94
L*u*v*
L*C*h
RGB
CMYK
Roasting index 
Opacity
Hunter Lab
White-Index (CIE, ASTM E313,TA425)
Yellow-Index (DIN 1925, ASTM E313)
Gray-Index